Brookfield, MO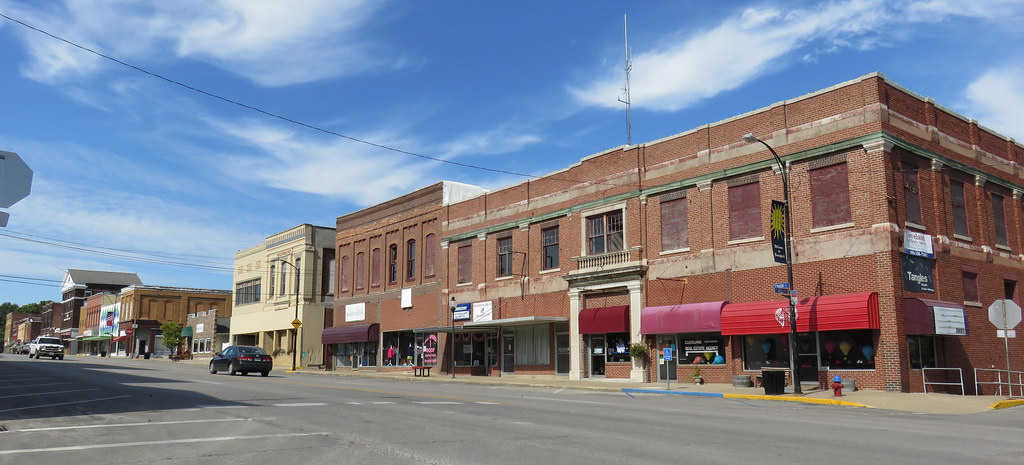 With the expansion of the Hannibal and St. Joseph Railroad, Brookfield, MO was founded in 1859. Located in beautiful North Central Missouri, at the intersection of U.S. Highway 36 and State Highway 11, Brookfield is a short distance to Kansas City, Columbia, and St. Joseph. This enables Brookfield to be just minutes away from the hustle and bustle to the quite retreat of the peaceful views of the countryside.
In Brookfield, we are proud of our agricultural heritage, traditions, environment, friendly neighbors, and the shining jewel of our community - our schools.
Although Brookfield is the largest town in Linn County, it's still a small town rural community with a population of around 4,400. Along with the benefits of small town living, we also have so much to offer as a productive place to live, work and play.
Industry
There is an industrial park including Excelsior and Brookfield Fabricating, and Stanbury Uniforms. Outside the industrial park, you will find Walsworth Publishing Company, Apex Plastics, a newly renovated hospital, and several retail stores.
Transportation
Transportation in Brookfield includes a railroad, truck lines, and an airport.
Recreation
For the young and young at heart we offer the YMCA, Aquatic Center, lots of dining, Country Club Lake with golf course, Cinema 3, Bowling, and 11 beautiful parks throughout the city. The Annual Balloon Derby includes hot air balloon competitions, vendors, and a parade.
Brookfield Missouri………A great place to land!