Marceline, MO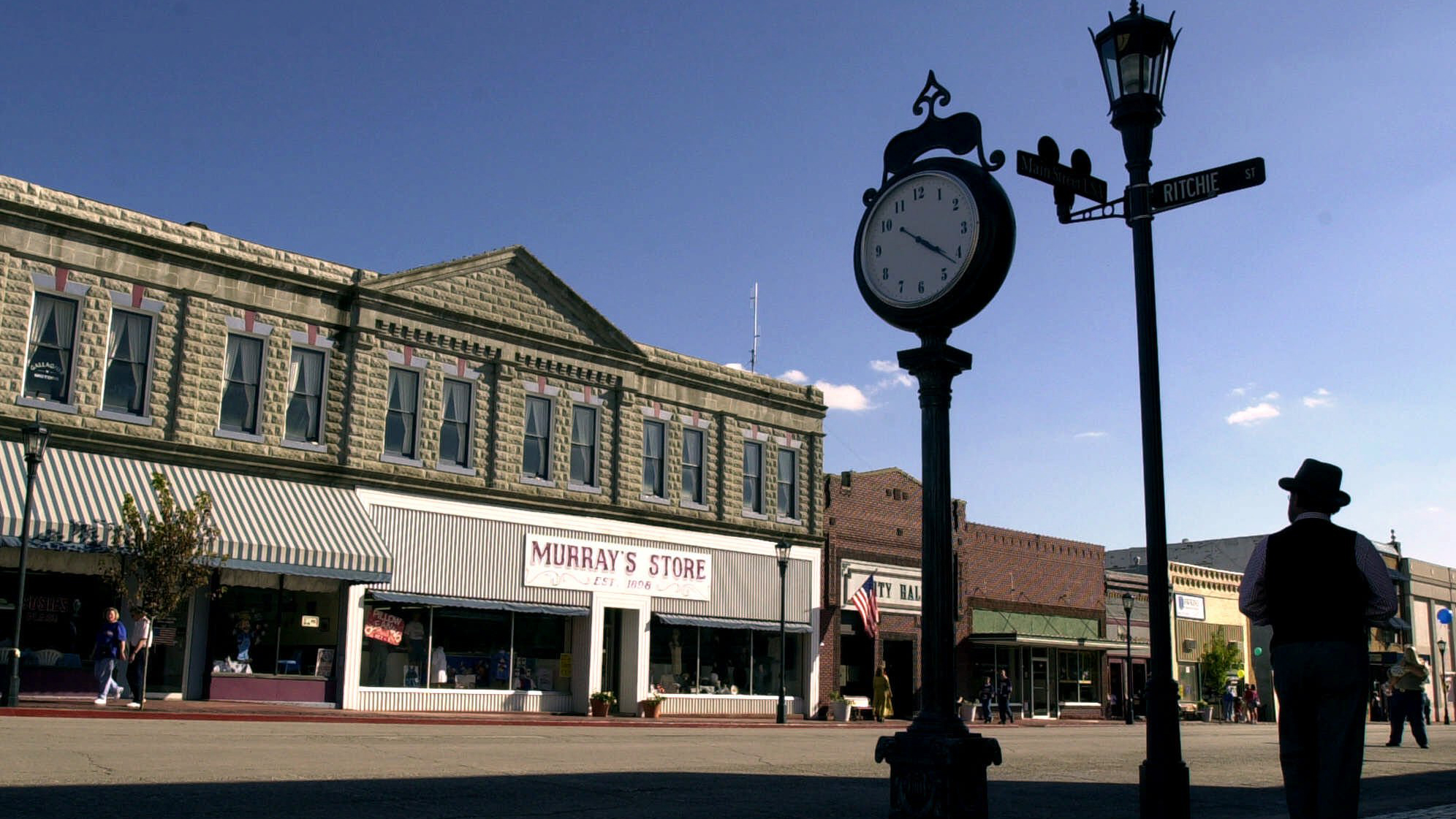 Marceline, MO is located in North Central Missouri, 3 miles south of Highway 36, and is the boyhood hometown of Walt Disney.
History
Marceline was founded in 1888 along the Santa Fe Railway line and is named after the wife of a railroad administrator. By 1889, the need for coal to fuel the locomotives manifested and the Marceline Coal and Mining Company was established. For the next four years, Marceline continued to flourish with substantial homes, schools, and churches that still exist today.
In the spring of 1905, Elias and Flora Disney moved their family from Chicago, IL to Marceline, Missouri, where Elias bought a farm. Rural life in Marceline had a huge impact on young Walt's imagination. Marceline is where young Walt would attend his first school. It's also where he would experience his first live performance of "Peter Pan" and see his first motion picture. Walt returned to Marceline in 1946. Walt writes to The Marceline News, "To tell the truth, more things of importance happened to me in Marceline than have happened since – or are likely to in the future."
Today
Marceline is a vibrant 21st century community. It is a town abundant with agricultural, number one printing and publishing company, and strong manufacturing industries. Marceline's real estate features lush affordable farmland with beautiful newly- built and vintage homes.
Marceline takes pride in their beautiful downtown district, parks, and businesses. You can witness our school spirit every day! The community comes together to cheer on the mighty Tigers at every sporting event and activity. The next day Ma Vic's Corner Café will be filled with locals as they dissect the events from the night before in great detail. Our streets fill with kids riding their bikes, with the promise to be home when the street lights come on. More importantly, we band together and support each other when needed. We are Marceline. Small Town America. Perfectly Imagined.