Trenton, MO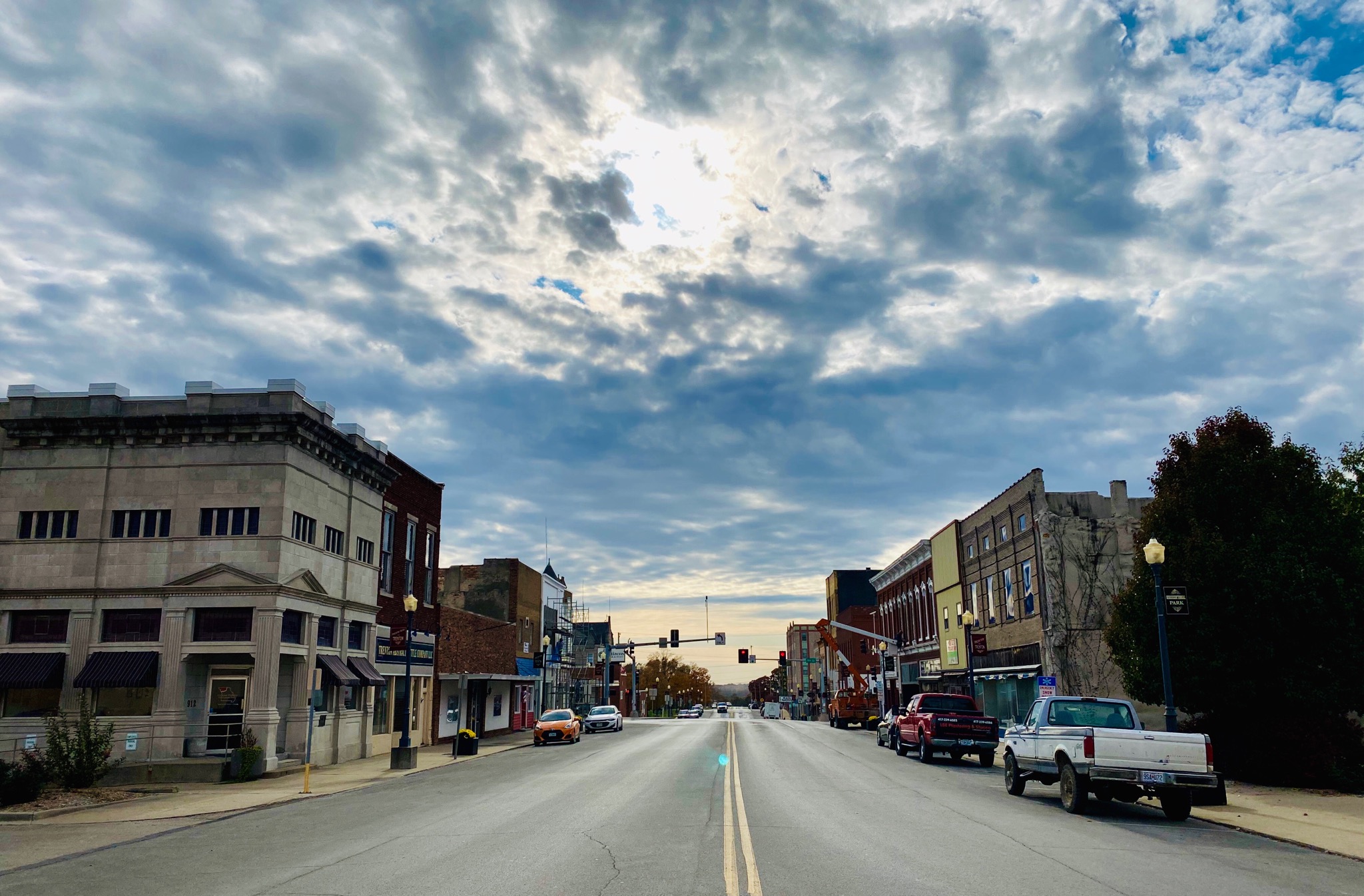 We're not just selling real estate in Trenton, MO. We're selling a way of life. Trenton is a community full of pride, friendly neighbors, and peaceful evening sunsets. Come experience Trenton.
Trenton is in the heart of the green hills of North Central Missouri. Trenton is the county seat of Grundy County with a population of approximately 6,000. The low cost of living makes it a desirable community for people of every age. Trenton is the area hub for shopping, dining, and entertainment. The downtown area is being revitalized with new shops. The shopping district includes traditional shopping, such as grocery stores, retail shopping, restaurants, and gas stations. Restaurants in town include Chinese, Mexican, American Cuisine, and multiple fast food options.
Industry
Industry includes several large manufacturing facilities, such as Modine and Nestle, as well locally owned manufacturers, including Global Instruments and Coca-Cola Distribution. Many small businesses and a large agriculture-based economy help support the local Industry. Trenton is entering the renewable energy market with a recently-built solar farm.
Medical
Wright Memorial Hospital began treating patients at its new state-of-the-art facility a few years ago. The 25-bed facility includes a nearly 60,000 square foot hospital and adjoining 12,000 square foot medical office building. The hospital is part of the Saint Luke's Health System.
Recreation
Trenton offers many recreational opportunities! Crowder State Park offers camping, boating, swimming, fishing and hiking facilities. Conveniently located, it is just four miles west of Trenton. A popular attraction of trail bicycle events is held each Spring. The trail is a great place to come for a challenging bike ride (or hike) over our trails. Crowder is also home to Camp Rainbow, a camp for individuals with disabilities, that has been held every year for over 50 years. Camp Rainbow provides activities such as crafts, recreational games, swimming and water activities, group singing and a fellowship that differs from the campers' normal mode of life. Evening activities and entertainment includes singing groups, Indian dances, gymnastics and dances for the campers.
Beautiful Riverside Country Club is a very challenging nine-hole golf course, and it also includes a swimming pool. We have four municipal parks, an Aquatic Center, a football/soccer stadium, and the Ketcham Community Center (gym, exercise facilities, and more) which adds greatly to the regional sports facilities of the area. The Hoover Theatre is home of the performing arts, and the Grundy County Museum provides an interesting look back in time. Trenton also has a 3-screen movie theatre, miniature golf course, and trap/skeet range.
Education
The educational system starts off strong with the AA rated Trenton R-IX School District and offers continuing education with North Central Missouri College. The Jewett Norris Library has over 33,000 volumes within its walls, and the college library has an additional 15,000 volumes. North Central Missouri College makes higher education accessible and affordable to residents from Trenton and others across the country. NCMC recently completed the Barton Farm Campus for students specializing in agriculture and Cross Hall for students wanting to enter a career in nursing. The Trenton R-IX School District includes S.M. Rissler Elementary, which has instruction for grades K-4; a newer Middle School houses 5-8; and Trenton High School provides education for grades 9-12. There is also pre-school.
Airport
Trenton Municipal Airport is a 4400-foot hard surface lighted runway with jet fuel and hangar space available. Kansas City International Airport is 90 miles away with commercial air transportation.
Come visit Trenton, MO and tour the variety of homes available on the market. Ranging from starter homes to executive homes to homes in the country. There is something for everyone. See you soon!