Sell with Us at Century 21
An Industry Leader
The most recognized name in real estate. In today's world, name recognition is huge! Consumers feel more comfortable working with a name they recognize, as opposed to a generic name. Century 21 Real Estate LLC was number one in brand awareness according to a recent 2018 Millward Brown survey. In the same survey, the iconic CENTURY 21 brand received "the most recognized name in real estate". A full seven percentage points ahead of the nearest competitor! With its growing global presence and leading brand awareness and recognition, the relentless CENTURY 21 entrepreneur is in a unique position to reimagine the traditional real estate business model and deliver extraordinary experiences.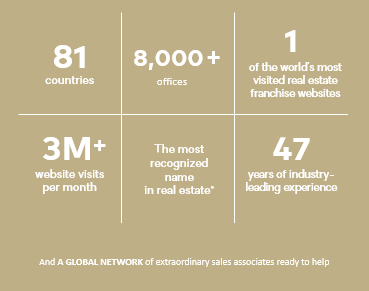 Drone Photography and Video
Listed farms and small acreages now have drone photos and videos. Check out the video below! You will quickly realize the advantage of listing your property with a real estate company that offers the latest in real estate marketing! Drone video footage adds an exciting dimension and a unique perspective that standard marketing photos can't convey.